The Essential Local SEO Strategy & Guide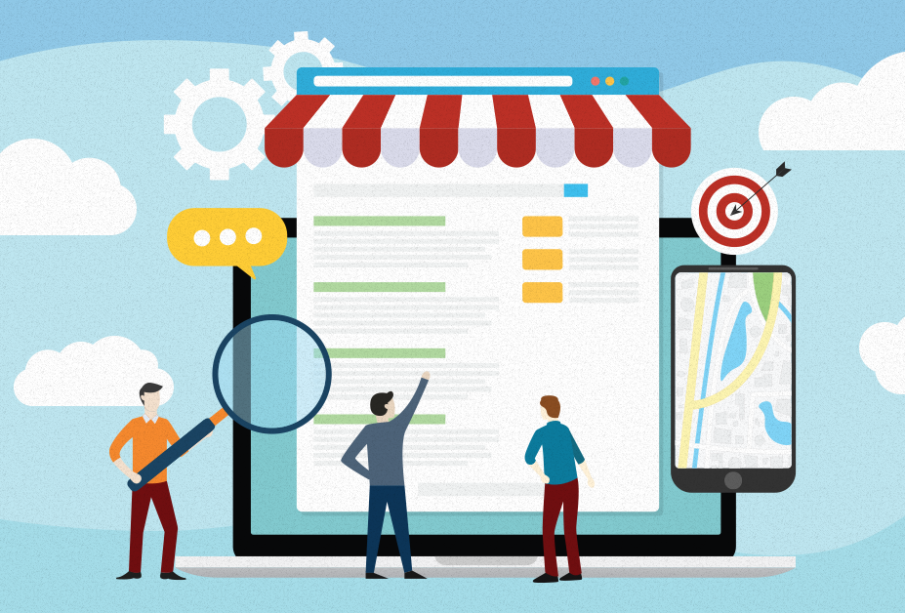 As soon as 2021 started, the whole world started talking about local SEO. Have you listened to this term before the pandemic? No, there was not much attention paid to this topic before but now it is very important. More importantly, it is very useful for local businesses to pay attention to it. So if you are also a local business who came online now, and want to grow digitally, then this post is just for you. Because here we will talk about the essential local SEO strategy.
This complete local SEO guide will help you know how you can use local SEO services to promote your business online. Targeting local audience, local market, and local keywords is just what we all know as the basics of any local SEO strategy. But there should be more effective in your local SEO strategy. So are you ready to empower your local SEO strategy? Then let's get started.
What Is Local SEO Strategy & Why Is It Important?
As we have mentioned already, targeting local audiences to promote your local business online is the ultimate goal of local SEO. The world sees the internet as a global place, but for the local businesses, it is still more important to find customers locally. The local audience is more important for you as compared to the global audience if you are looking for real customers for your local business.
STEP 1: Utilizing Local Business Listing
The first thing that you need to do is to list your business in various online business listings. Many online websites work like old days' traditional yellow pages. More people will be checking out these online directories to find out local services, products or businesses. Having yourself placed perfectly in these lists will help you get new customers.
Google My Business
You have to list your business on Google My Business is compulsory because Google is the only platform that will send traffic to your business platform. Try to enrich your Google My Business listing with all the required information like pricing, opening hours, contact, location, etc.
Local Online Directories
Other than Google, there will be so many other local online directories in your city, state or province. You can find those lists or directories on social media or websites and list yourself there.
STEP 2: Developing Local SERP Strategy
The second step is to start making a local SERP or search engine result page strategy. Here you have to research more about what people search in your local area or the service area that you are targeting. Following are some common metrics that you need to consider here in this step.
Local Keywords
Find out the local keywords for your business & conduct various keyword researches to figure it out and choose the right target keywords for you.
Local Search Intent
Finding keywords only is not important. It is more important to find the local search intent behind any search query. Try to smell what people need in your local area.
Local Target Audience
Knowing your audience more is the basic requirement of any content marketing or SEO strategy. If you don't know who your audience is then your SEO campaigns are not going to succeed.
STEP 3: Developing Local Content Strategy
Now the next step is to develop a local content strategy for your business. Having enriched and high-quality content is the most demanding feature by search engines and their crawlers. You can choose SEO packages that will create a content strategy.
Capturing Local Tone
You have to create content with a local tone. Stuffing local keywords in your content is good, but having a local tone and local issues raised is also a necessary thing to do.
STEP 4: Leveraging Local Reviews & Ratings
User-generated content is very important for any local SEO strategy. Getting more local reviews by local customers, local influencers will help you a lot. But promoting it in the right way is also important. Try to promote customer reviews through your Ad campaigns, SEO, and content marketing. It will create brand awareness and will help you stand out from the crowd.
Final Thoughts
Local SEO strategy is going to be a must-have thing for all the local businesses in 2021. Leveraging the power of local SEO will be the most competitive thing in digital marketing. Local businesses have started working on it. Developing and working on local SEO can be simple if we do it in small steps. From an online directory listing to local audience and keywords, everything is important. Customer reviews and ratings are also going to enhance local SEO strategies.