Learn About The Rules & Regulations of Working Under A Student Visa Australia.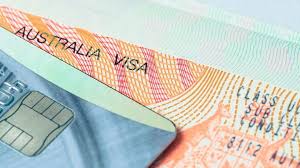 The student visa subclass 500 has been designed for aspiring learners who wish to participate in a course of study. There is a certain duration which your dream course will require you to invest in for its successful completion. However, while studying, or during semester breaks or holidays, you have the option to work in the country as well. The following write-up will familiarize you with the imperative working rules and conditions which a student visa 500 requires you to meet.
Visa Applications and Work Permits for International Students
Did you apply for your student visa 500 before 26th April 2008? Then, it is imperative for you to apply for work-related permission individually. You need to lodge this application to the Department of Home Affairs. Conversely, students applying for their student visas on or after that date will get permission to work in Australia. What's more, they will also get their visa approved without meeting any potential requirements. Both you and your eligible family members can reap the maximum benefits of this particular privilege offered by the Australian Immigration Department.
Basic eligibility criteria
So, you wish to work and study with the subclass 500 student visa in Australia right? Then, first of all you need to get enrolled at a reputed academic institute in Australia. Make sure you do so before applying for your student visa 500. Subsequently, you will need to submit your Confirmation of Enrolment (CoE) issued by your pertinent academic institution. By submitting your CoE, you can prove that you have come to Australia for genuine study-related purposes. So, try to lodge the application as soon as possible.
Obtain Student Visa 500
In response to it, the Australian Immigration Department will get adequate time to process your student visa and grant it to you successfully. This is because the Department of Home Affairs processes every application with a great deal of care and attention. The DoHA officials want to ensure that the application is correct with the right pieces of information. Once you get your student visa 500, you can both study and work in the country in an effective manner.
Work Conditions and Rules for Overseas Students
While studying in Australia you can work in the country as long as twenty hours per week. Conversely, when vacations or semester breaks go on, you can work in Australia for an unlimited number of hours. In Australia, a workweek commences from Monday and continues till the subsequent Sunday. Remember, that you can start working in Australia only after your course has commenced. Any work which is related to your course-related training or studies is exclusive of the twenty-hours-every-week working hour limitation.
Unpaid and Volunteer Work
Have you decided to undertake any sort of work that is unpaid or which you will serve as a volunteer? Then, this kind of work is included in the limitation of the twenty hours per week work limitation. So, while you work in Australia, you need to work within the restricted time-frame. In response to it, you can expect to yield the maximum benefits of the work permit which the student visa 500 allows you.
Work Permits and Conditions for Eligible Family Members
So, before you know about the work rights of your eligible family members, you need to know that who your eligible family members are. Well, your eligible family members include your children and spouse. According to the work rights of the student visa 500, your eligible family members are entitled to the same work permits. According to these work permits, they can work for the same duration i.e. twenty hours per week. Besides, they will have to work twenty hours itself even when semester breaks or holidays are going on.
Eligible Family Members for Unlimited Working Hours
Family members of certain holders of the student visa subclass 500 are allowed to work for unlimited hours during vacations. These include learners who are on the verge of procuring a substantial graduate degree, say for instance a bachelor's degree, etc. So, each of the eligible family members will have to wait until the student has commenced his or her course of study. It is only after that when they will have access to the pertinent work rights like the ones stated above.
Miscellaneous Conditions and Rules
The 500 Student visa Adelaide also requires you to meet the following requirements:
You should hold the Overseas Student Health Cover (OSHC)

You should apply for a valid course of study and

Make sure you meet the desired attendance requirement during each semester of your course etc.
To obtain your student visa 500 successfully, you should hire a Registered Migration agent Adelaide in Australia. After assisting you with the impeccable procurement of your student visa, your immigration agent Adelaide will acquaint you with its potential working rights too.