Step-By-Step Process To Ensure Fast 417 Visa Application Process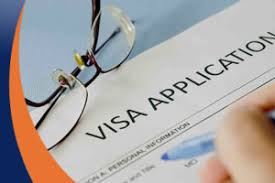 Australia is dubbed the Land of Opportunities by many individuals across the globe. Each year, the nation attracts hundreds and thousands of students and working professionals from various countries. But there are many people out there who wish to pay a visit to this beautiful nation, work temporarily during their stay and get to live their Australian dream. That is why 417 Visa Australia exists.
Also known as the Working Holiday Visa or WHV, it will allow you to stay within the country for 12-months. During your stay, you can also get the chance to work to cover up all your travel expenses. The visa subclass 417 is also ideal for students who are visiting Australia for a short-term course and wish to earn a bit of cash to support themselves. 
What is the age limit for the Working Holiday Visa?
To become eligible for the work and holiday subclass visa 417, you need to be between the ages of 18 to 30. For individuals who are a citizen of Canada, France or Ireland the age limit is extended to 35. When you apply for the visa when you are still at the age of 30 but 31 you right before the application gets approved, the visa will be granted to you. This process is also the same for individuals from France, Canada, and Ireland who are applying at the age of 35 but turn 36 before the visa is approved, they will still get the visa with no issues. 
Which are the countries that are eligible for the WHV?
As of 2019, Australia is providing their working holiday subclass 417 visas to the nations listed below. Check it out!
Japan.

The Republic of Korea.

Belgium.

Canada.

Denmark.

Finland.

Ireland.

Estonia.

Germany.

The Netherlands.
For individuals who are from the nations of Luxembourg, China, Israel, Poland, San Marino, Argentina, Portugal, the USA, Thailand, Spain, and Thailand, you need to apply for a different visa. This is also a work and holiday visa but not the 417 one. 
What is the process of applying for the visa?
When it comes to applying for the Working Holiday Visa 417, the process is pretty straightforward. It's because you will apply for the visa from the online platform. The first thing you need to do is create an account to proceed with the visa processing. After that, you need to check all the information regarding the visa application and provide all the necessary documents to proceed further. You also need to provide the pages of your passport that carry your name passport expiry and issued date, and also the personal information.
Other documents that you need to provide are a copy of your birth certificate that carries the name of your parents. If you cannot provide a copy of your birth certificate, you must provide a copy of a family book that has your parent's name, and court-issued documents that confirm your identity. You can also provide government-issued credentials without any issues. On the other hand, for individuals who apply for the 417 visas and have changed their names, you need to provide all the relevant documents related to it. 
Marriage or divorce certificates are something that you need to provide as well. Make sure your bank account carries a satisfactory amount of funds. This will serve as evidence that you have enough money to support needs and wants during your stay in Australia. Also, you need to make sure that the amount is equivalent to AUD 5000. For more information, you can contact a Registered Migrated Agent to learn and understand more about the visa application process. The agent will do his/her best to guide and assist you in this matter. 
What is the application fee for the WHV?
The application fee for the Working Holiday Visa is around AUD 450. In Canadian dollar and Euros is CAD$435 and EUR285, respectively. Whether your application gets denied or approved, the fee is non-refundable. But there is no need to worry because 99% of the applications are approved by the Australian government. To make the payment, you need to do so through the online platform. 
There are many online payment options, such as American Express, MasterCard, Union Pay, PayPal, Diner's Club International, Visa, and JCB. You can get in touch with the experienced and trusted Immigration Agent Perth to know more about the application fee and other payment options. They will provide you all the information you need, as the experts in such areas. 
Things you must do before applying for WHV
When you have decided to apply for the Working Holiday Visa, the first thing you must consult with a Migration Agent Perth regarding it. They are the right people to turn to when you do not know where you should start. They will tell you the documents you need to provide and will guide you throughout the entire process. Before you submit all the essential documents, make sure to go through each of them and check whether you have all of them. After that, you can move forward to upload them within the online platform.
Don't forget to check the application form as well. Make sure to fill in all the information in English and go through the application before submitting it. If you are experiencing any issues, the best migration agent Perth will be there to help you. They will answer all your questions and clear away all your doubts. Taking their services will save you plenty of time, money, and energy, and the entire visa application will become a lot easier. 
Do I have to provide any healthcare documents?
In short, yes, you have to. The Australian Government will not approve your visa if you do not provide all the necessary healthcare documents when you are/were suffering from a medical or health condition. For instance, if you belong to a nation, where the chances of tuberculosis are high, you need to undergo an X-ray or a medical examination. If you already have all your healthcare documents with you. Make sure to attach them with the rest of the documents during the visa application process. 
Parting Words!
WHV or Working Holiday Visa Subclass 417 is the best visa for people who are visiting Australia for a short time. The best thing about this visa is that you can extend it for another year. But for that, you need to work for at least three months within the industries of fishing, animal cultivation, pearling, construction, and tree farming.